Code
Share the link to this product
Complete the form below to send the product details to your colleague, client or friend.
Metallic wall lamp with a curved arm, cylindrical aluminium head and acrylic (PMMA) lens diffuser with integrated LED.
Ideal to be installed on the headboard of the bedroom, for restaurant, corridor, living room, dining room, hotel, lobby and retail shop.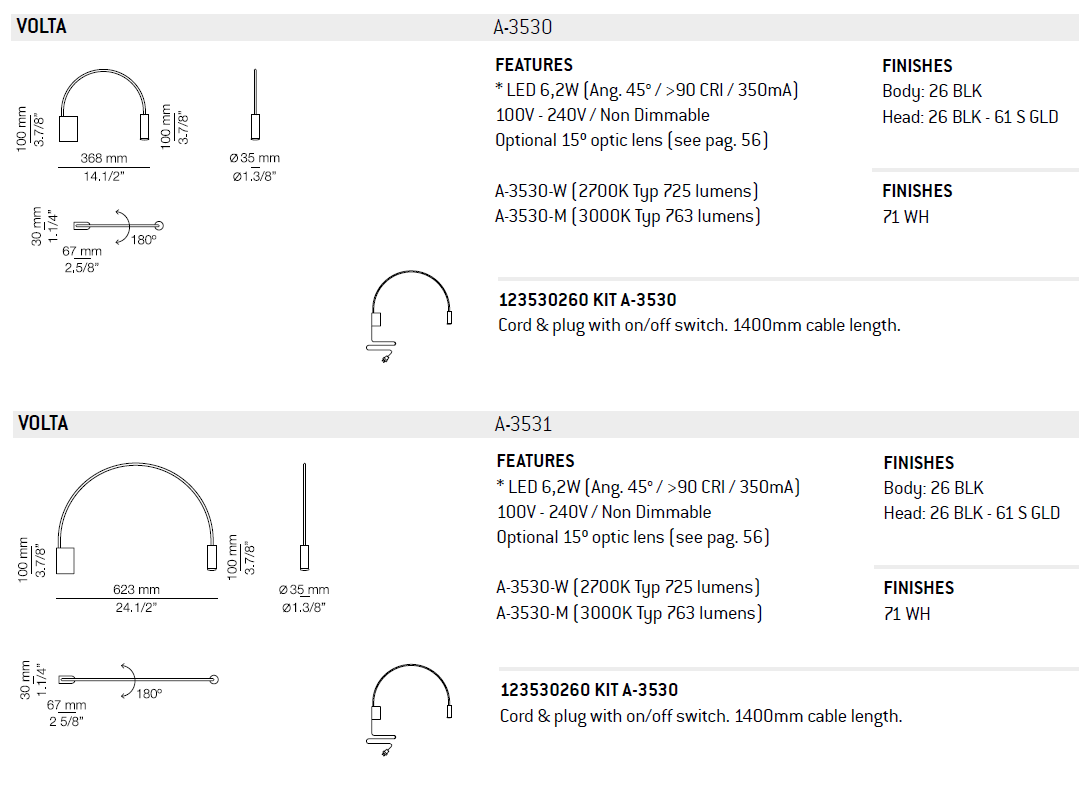 Please follow the links below to see the other available items in the same range:
VOLTA WALL & CEILING LIGHT [A-3533]
DESCRIPTION

Metallic wall lamp with a curved arm, cylindrical aluminium head and acrylic (PMMA) lens diffuser with integrated LED.

Ideal to be installed on the headboard of the bedroom, for restaurant, corridor, living room, dining room, hotel, lobby and retail shop.




Please follow the links below to see the other available items in the same range:

VOLTA WALL & CEILING LIGHT [A-3533]