TIMBERWISE
Timberwise is a family-owned company established in 1999, at Loimaa, Finland. They manufacture full plank wooden floors and design floors for people who value natural, safe and high-quality Finnish craftsmanship. Timberwise products are created by combining the best raw material in the world with Finnish carpentry and highly automated manufacturing methods.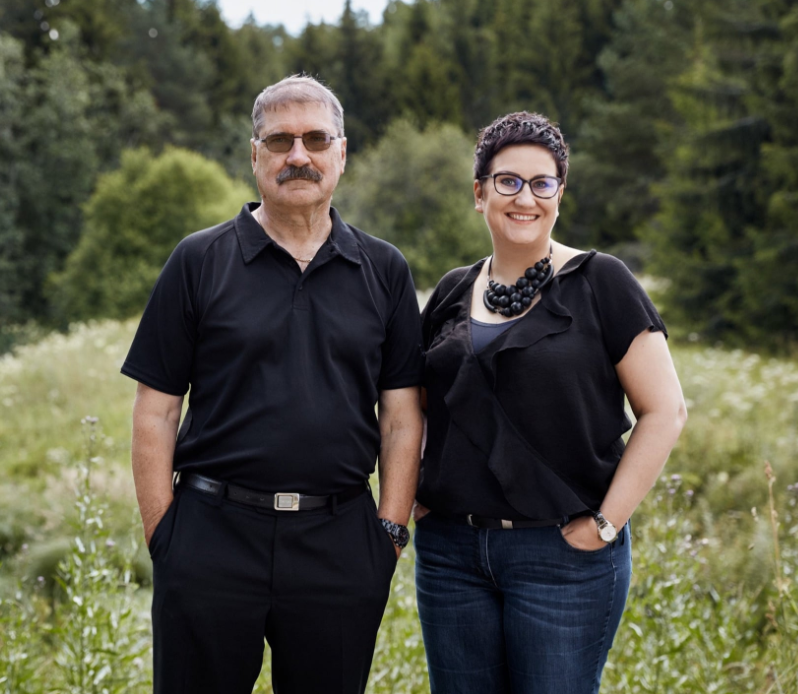 THE TIMBERWISE STORY
'I established my first company, Martek-Sapientia Oy, in 1988. The company's main business was industrial automation. During the years of recession in the 1990s, over 90% of turnover came from export.
At the turn of the 20th century, a factory which would process spruce logs into parquet in Finland was being established. I was involved as an equipment supplier, but as it turned out, I was all that was left from the project. Left with completed calculations and plans for a factory, even an empty factory building. So, why not do something similar in Loimaa? Through these incidents, Timberwise was born.
During the early years, spruce was sawn and processed on a 'from logs to parquet' basis and sold to Alpine countries. Soon recession hit Germany, and demand for parquet intended for Alpine Chalets decreased. At the same time, the larch boom began. During the years 2002–2005, almost 80% of the Timberwise parquets was made from larch.
Competition in the field was tough, we knew at an early stage that to operate in Finland, we would have to put quality as priority. Many of our competitors quit or transferred production to less expensive countries, we decided to 'go against the grain'. Guided by our values and belief, we invested in automating our production and developing our production, as well as in the skills and well-being of our personnel. Our minds were set on preserving the traditional wood processing expertise in Finland. For that part, nothing has really changed.
Today, Timberwise manufactures the highest-quality plank parquet from the best raw materials: oak, ash and larch. All our wood comes from PEFC and FSC-certified forests in Europe. To produce our parquets, we only use safe and ethical materials, such as moisture-resistant and formaldehyde-free adhesive, as well as Finnish birch plywood in the middle layer. This results in the world's best parquet – a product that is suitable for all conditions, from the dryness of Lapland to the humidity of Hong Kong.
Although we've have been on this journey for two decades, it has only just begun and you are cordially welcomed along!'
Markku Mäkitalo
Founder, Timberwise
VALUES
"To us, Timberwise is more than just a company. It is our life's work guided by a firm belief in our shared values: Finnish wood processing expertise, sustainable development and safe products. Our values guide the way we work, the materials we choose, our manufacturing processes, and the quality of our products."
FINNISH WOOD PROCESSING EXPERTISE
Timberwise is a Finnish company. We believe Finnish wood processing expertise is one of the strongest in the world. Since Timberwise was founded, we have taken pride in cultivating and developing this expertise. And we are therefore firmly committed to keep our production in Finland in the future.
SUSTAINABLE DEVELOPMENT AND ETHICS
We only use traceable, ethically and ecologically grown wood in our products, and refrain from using exotic or endangered wood species. We strive to save natural resources in everything we do, and reuse or recycle the by-products and waste created in our production. We favour carbon dioxide emission-free and renewable energy, and also produce electricity with our own solar panels.
PRODUCT SAFETY
The floor is one of the largest surfaces in a home. Therefore, we want to be certain that our products are safe for the whole family. We do not use raw materials which are harmful to people or animals. We are the first parquet manufacturer to entirely give up the use of formaldehyde-containing adhesives in all products. Thus, our products are also safe for children and people with allergies.
FROM ONE GENERATION TO THE NEXT
Timberwise was born out of love for wood, and processing it in a way that mark us Finns as one of the best in the world. We want to become known for the best plank parquets in the world – products that are passed down from one generation to the next.