JACARANDA CARPETS & RUGS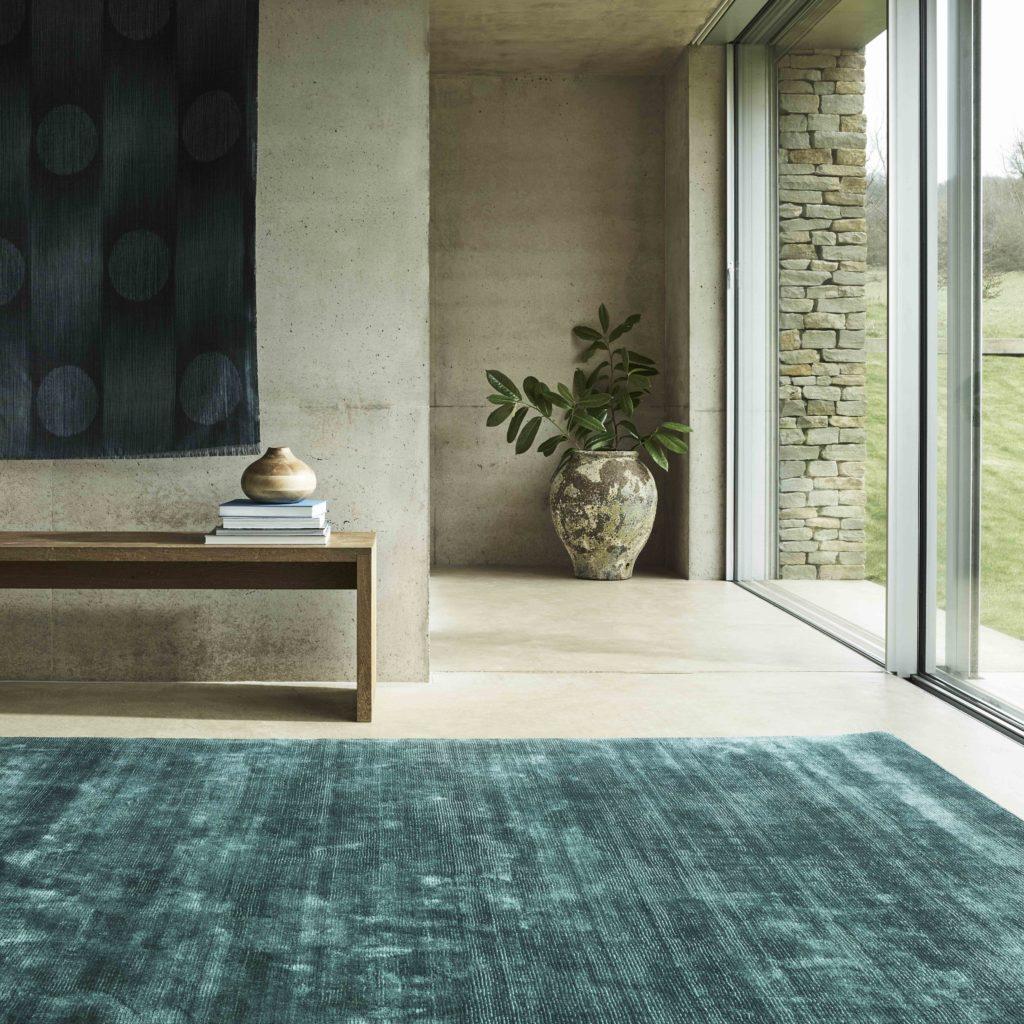 The spark for Jacaranda was created back in 2003 when a friend showed Richard Meager, founder and CEO, an "interesting" carpet sample that had landed on his desk. "It's unusual, handmade in India and great value for its quality, but sadly not right for my business" he said. Richard contacted the supplier, flew to India within the week and ordered his first container.
He set up Jacaranda, named after the trees lining the streets of New Delhi wich so impressed him on his first visit. on that first visit. The purple flowers reminiscent of the Jacaranda tree that dominated his childhood garden in Cape Town garden.
The majority of Jacaranda's handmade carpets and rugs are hand-woven. Hand-weaving is an art that takes time and skill.
Each roll of Jacaranda handmade carpet passes through at least 130 skilled hands, across 208 hours, over approximately 26 days. From dying and drying yarn, winding bobbins, warping yarn and hand-weaving on looms; to adding and drying the backing, shearing, hand-finishing and quality control. Every pair of skilled hands involved at each stage play their part in creating Jacaranda's wonderful natural colour bank and character filled textures.
Seven Meadows is the appointed Agency for library updates, promotion and training on the Jacaranda Products in Northern England, North Wales and Scotland.
Should you be unsure of your exact area, please contact the Jacaranda head office on 01536 762697.
JACARANDA RUGS BROCHURE 2020
// f l i p b o o k \\
VIDEOS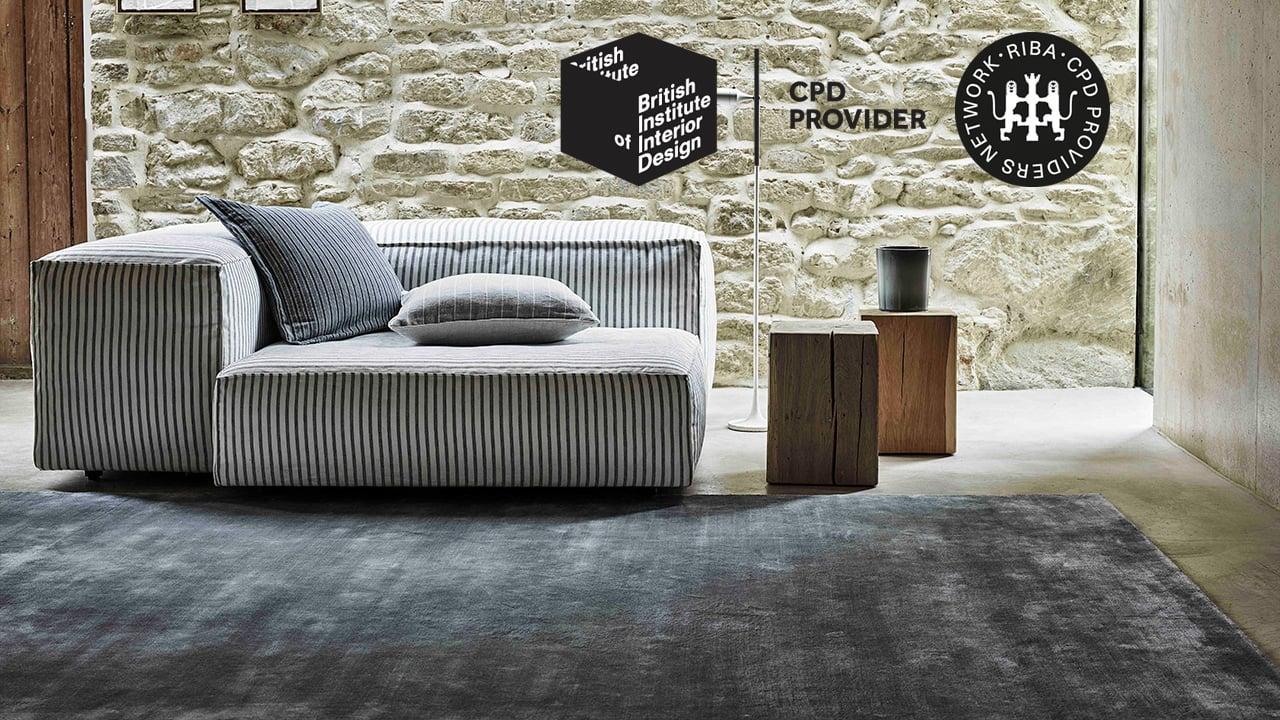 JACARANDA RIBA-APPROVED CPD VIDEO
Please email us to request access to this video presentation
| | |
| --- | --- |
| | |
| HAND WOVEN CARPET PRODUCTION | HAND-WOVEN CARPET INSTALLATION GUIDELINES |
| | |
| --- | --- |
| | |
| HAND KNOTTED HIMALAYAN RUGS | HAND TUFTED RUGS |