GLAMORA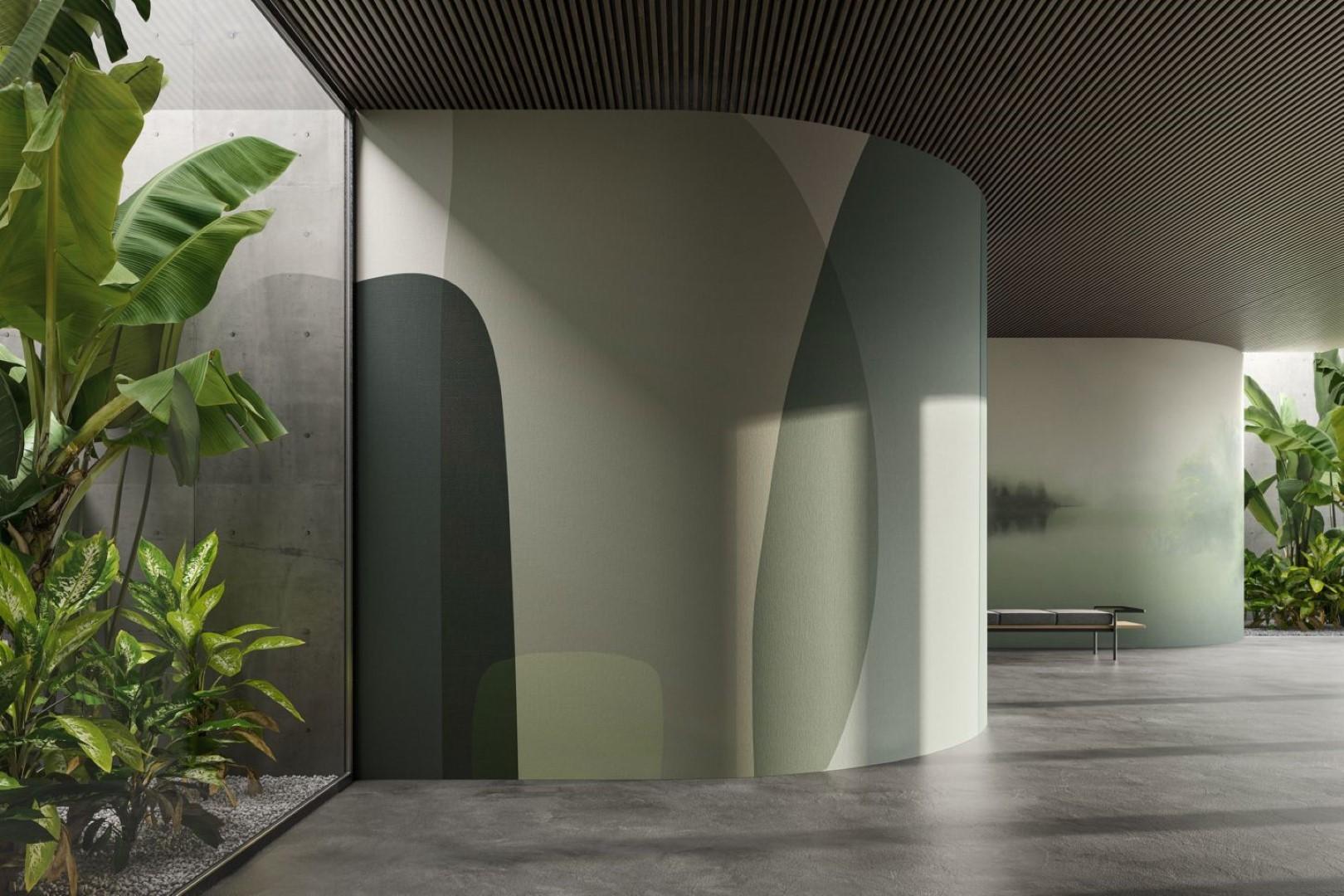 Glamora's mission is to create wallcoverings that stir the emotions and help make inspiring spaces where people love to spend time.
The approach
The brand pairs modern-day style with classical, sophisticated principles designed to establish a contemporary, coherent identity that complements architecture beautifully.
With their unique and instantly recognisable style, the designs embrace and interpret an array of worlds with visually powerful decorative motifs including leaves, wood, textured fabrics, oxidised metals and geometric motifs.
Bespoke creations
To meet the specific requirements of our customers, each wallcovering in the collection is custom-made and therefore one of a kind.
Our graphic designers listen to your ideas and work with you, so together we can develop whatever design project you have in mind. Little by little, the dream gradually takes shape, developing from a sketch into a design and then a full scale model.
And your Glamora bespoke wallcovering comes to life.
Collections
Glamora takes inspiration from a wide variety of sources to regularly add new designs to its collections in an array of colours, responding to a pure, exquisite and timeless ideal of beauty.
Creative Collection is an ongoing collection by Glamora that is elevated each year with the addition of a new chapter aiming to explore extraordinary visual worlds. This exploration can be seen to move fluidly between art, design, architecture, fashion and photography, thereby creating an emotionally rich story.
The Special Editions are themed collections inspired by a particular idea that is designed to create unity and coherence and is used to develop different forms of each wallcovering. Intended to evoke a timeless mood, they are created using a material chosen especially by the company to showcase the visual, tactile and chromatic characteristics of each design.
Where our wallcoverings are used
From urban apartments and country homes to retail spaces, high-end boutiques, restaurants, hotels, spas and gyms, Glamora's functional and decorative solutions are perfect for both private and commercial settings.
Collaborations and projects
Glamora has worked on the following major projects and collaborations: the Armani Tower in Miami; the Bulgari Penthouse in Dubai; the Indigo Hotel in Venice; the Mandarin Oriental on Lake Como; the JP Morgan Campus in Palo Alto; the Meliá Hotel in Valencia; the Hyatt Hotel in Rostov on Don in Russia; Google's headquarters in New York; Amazon's offices in Madrid, Barcelona and Paris; and Tripadvisor's headquarters in Boston.
CURRENT MATERIALS:
> GLAMPURE: this is an eco material, fabric-like, matt, made of Linen and Viscose fibers. It is probably the most delicate of the collection. Suitable for residential dry areas where it is unlikely to get in contact with liquids or potential scratching from heavy objects, so ok in bedrooms and sitting areas but not in kitchen, corridors or bathrooms. Indications say "GlamPure is a non-washable wallcovering and marks should therefore be avoided completely. Due to its natural fibres, it must be handled with the utmost care. If it does get marked, use an absorbent white cloth to dab the wallcovering and immediately remove the stain before it sinks in and dries."
> GLAMTRACE: made of cellulose fiber, this is a matt paper with a natural feel. Indications say: "GlamTrace is a washable wallcovering, but we recommend removing any marks or stains from the surface as quickly as possible. This can be done with a non-abrasive damp sponge or a damp microfibre cloth rinsed in clean, lukewarm water. Do not rub."
> GLAMSATIN: this is the latest addition to the Glamora family. Made of viscose, resin and minerals, it has a silk-like texture and a slight elegant shimmer. The standard guidelines say: "A damp cloth or sponge can be used to remove stains on the surface with water or soap solution".
> GLAMDECOR: This is a textured vinyl, so fairly resistant overall. It is WASHABLE with a damp cloth and can take occasional splashes on the surface. It cannot be installed in a shower enclosure or in areas where there is likely to be water regularly splashing/sitting against it. Resistant to the majority of chemical detergent treatments (ammonia, bleach, universal scale remover, etc.), IMPACT RESISTANT.
> GLAMFUSION: this is a technical, waterproof material with a protective coating. It does not allow any water to enter the lower layer and completely waterproofs the surface to which it is applied. The maximum degree of resistance obtained in the specific tests ensures simple, fast and effective removal of stains. Stain Resistant, SCRATCH RESISTANT & IMPACT EXTRA RESISTANT
GRAPHICS: You can choose from hundreds of graphics on the Glamora website. Each graphic has a "native" material, i.e. a material it has been designed for. If you select a graphic and decide to print it on a material different from the "native" one, there will be a "graphic adaptation surcharge" - see pricelist attached.
SAMPLES: Samples are available to order - material samples snippets (FOC with random graphic, held in the UK) OR large material samples printed with the selected graphic (chargeable, printed and shipped from Italy via DHL).
Adhesive is always included in the price.
Professional installation is required.
Lead time is approximately 4 weeks from payment.
// AWARDS \\
Leader della crescita 2021 - Il Sole 24 Ore
German Design Award 2020
Archiproducts Design Awards 2017
Archiproducts Design Awards 2016
Designer Kitchen & Bathroom Awards 2015
Interior Design "Best of Year" Awards 2013
You can now flick through the images quickly and easily, on any of your devices, and download and share the files with your team!
VIDEOS - COLLECTIONS
VIDEOS - INSTALLATION
| | |
| --- | --- |
| | |
| GLAMDECOR + GLAMTRACE | GLAMPURE |