DIESEL LIVING LIGHTING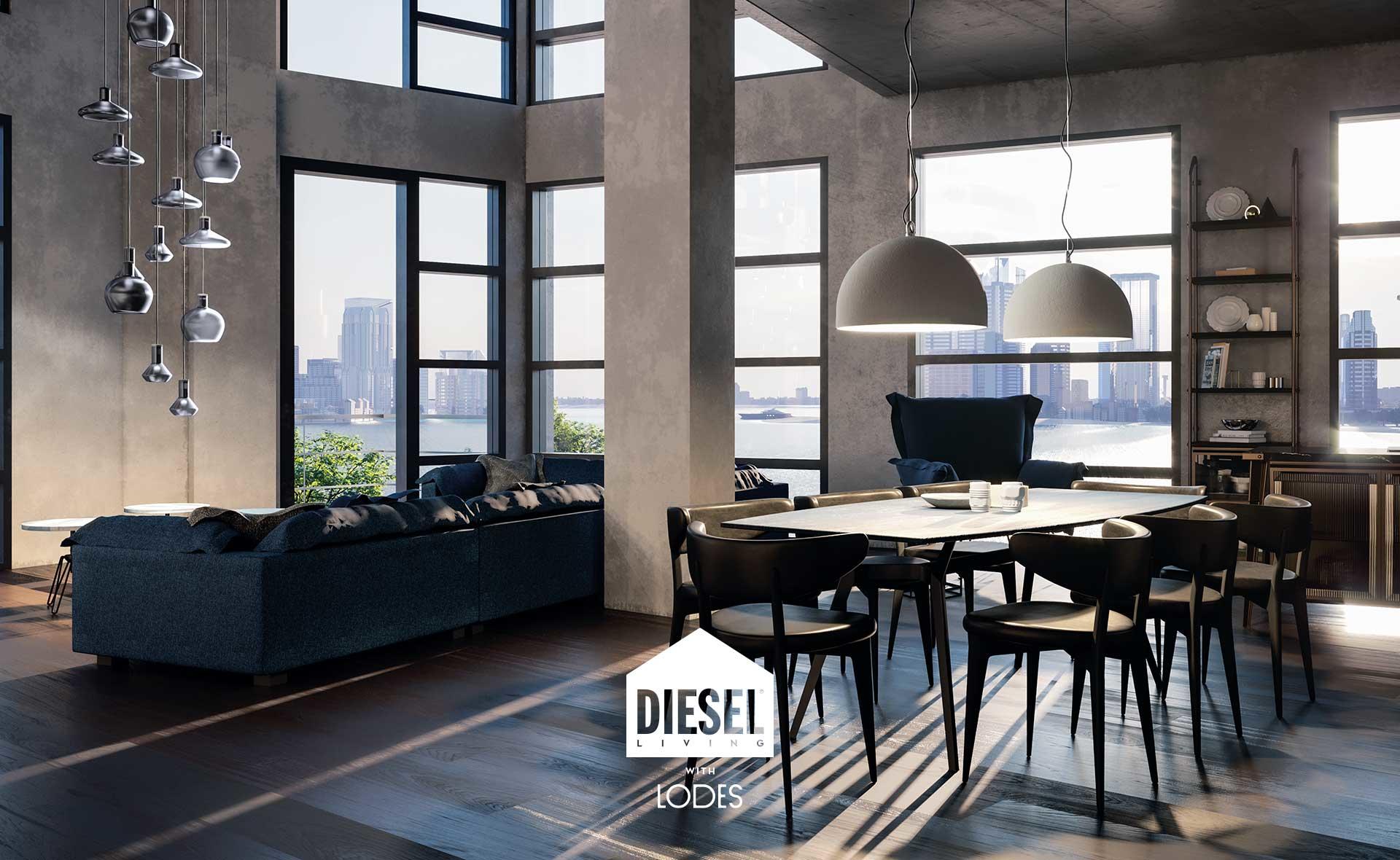 The new Diesel Living with Lodes collection features a versatile selection of lighting pieces for residential spaces and public interiors. It includes three exclusive additions (Flask, Vinyl and Urban Concrete) as well as five renovated best sellers (Cage, Fork, Gask, Glass Drop and Pipe).
The collection is imbued with DIESEL's irreverent directional design language and Lodes' distinctive brand tenets. All elements are designed to be used in conjunction with commercial light bulbs, allowing complete freedom of choice on the light source.