LAMBDA by TEUKHO
It is rather intriguing to be writing about a piece of state-of-the-art modern lighting which is also of such antiquity that its core material was possibly being burnt by our forefathers to bring light to their own primitive existence a staggering six thousand years ago.
The TeúkhōLAMBDA fossil oak lamp is the product of the extraordinary and unique Garzitto family timber business in Italy.
Founded in 1960 by Graziano and Luciano Garzitto, the company initially specialised solely in the supply of high quality timber to the furniture industry. Over the last few years Graziano's children Costantino, Cristian and Sabrina developed a separate design and build house under the Teúkhō brand. Ever mindful of their long held policies supporting sustainability, the next generation of Garzittos have quite literally carved out a singular niche in the luxury design industry, utilising their unmatched understanding and passion for fossil oak, with its everlasting and profound beauty and its excellent environmental credentials.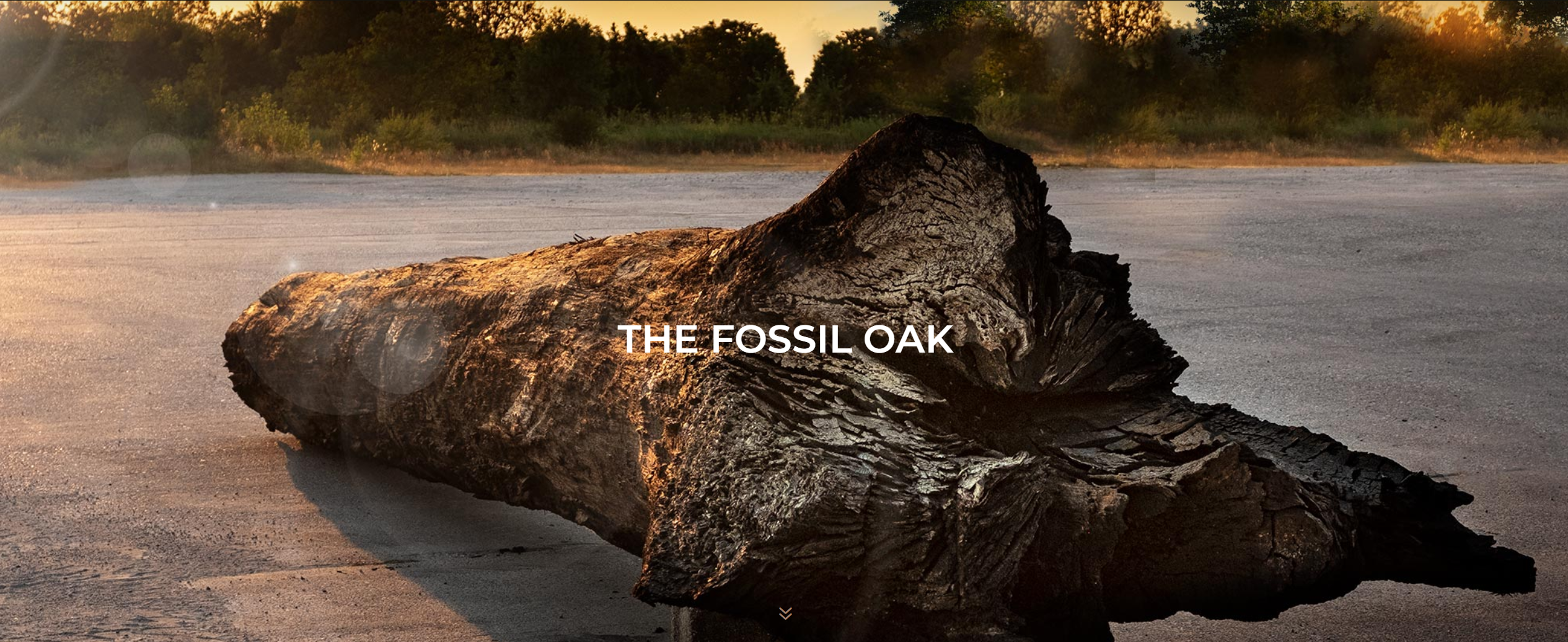 The history-rich wood at the base of every
Teúkhō's
design originates from fallen oak trees in ancient forests that have been trapped in riverbeds and submerged in sediments without oxygen. This has resulted in a unique fossilisation process that allowed the oak to develop an enhanced and distinctive texture and colour not seen with contemporary examples. The variations in colour and texture are spectacularly diverse, with the older woods displaying rich browns and dark greys that are simply unrivalled by modern oak equivalents.
LAMBDA, conceived and created in cooperation with product designer Luca Degano, takes its name from the homonymous Greek letter "λ", used to this day to denote wavelength. The lamp, and the light embedded within its core, effortlessly follow the natural shape of the sinusoid undulations created by a wavelength, creating a piece of incomparable ancestral beauty.
Contemporary in design, each piece is entirely unique and finished by hand using the highest standards of traditional techniques whilst incorporating the very latest LED technology of the highest specification. The resulting piece radiates a warm yet mysterious light that perfectly reflects the timeless nature of the fossil oak from which it permeates the living space. The contrast of fossil wood with the diffused, dimmable LED line brings a strong and sober atmosphere to any space. At 46 cm x 26cm x10 cm LAMBDA presents a quiet yet absolute authority suited to any living space, from residential environments to hotels, high end offices and boardrooms.
With no loss to existing woodland and with a production environmental impact near to zero, LAMBDA makes a statement and relates a fascinating story for anyone looking for sustainable luxury.
The most recent events of the 21st century concentrated our minds to a greater extent than we could ever have imagined before. At an individual level, people were starkly reminded of the fundamental importance of their living environments and the real value that a beautiful space in true symbiosis with nature can bring to everyday life. At a global level, governments, major employers, architects and designers worldwide focussed on environmental sustainability even more, building it into every decision made personally or on behalf of their clients.
In this era, the Teúkhō range seems to serve as both a timely and timeless reminder that if life is to be supported for another six thousand years on this planet then our sustainability needs to be … well ... sustained.
"At Seven Meadows we share the very same beauty, advancement and environmental goals that Teúkhōpursues and the LAMBDA light is permanently on my desk to remind me of them. It's a piece that I absolutely love: it never fails to promote profound thought and philosophy together with timeless beauty."
Yara Gremoli, Managing Director, Seven Meadows
With no loss to existing woodland and with a production environmental impact near to zero, LAMBDA makes a statement and relates a fascinating story for anyone looking for sustainable luxury.