Code
Share the link to this product
Complete the form below to send the product details to your colleague, client or friend.
With this suspension light, designer Dodo Arslan creates a shimmering cloud. Argent consists of metal discs that have been meticulously shaped by hand by Terzani craftsmen into clusters. Once lit, the multiple, angled surfaces of the discs emanate a soft, shimmering glow. Argent is available in stainless steel, gold plated, rose gold and champagne finish. Black nickel is available on request. 
Design Dodo Arslan.
- - - 
This product Page allows you to choose one of the 3 standard Argent clusters with canopy. 
The metal "shade" used for these clusters is the 40 cm Single pendant shade. 
The canopy standard colour is WHITE, but a bespoke colour can be requested, including RAL or PANTONE match. Please note your request in the SPECIAL REQUEST field.
You can also create your own cluster by using single-elements OR requesting a Bespoke composition with cluster Plate. Please feel free CONTACT US for all special requests.
NOTE: Although bulbs are not included, the choice of the transformer is based on the bulbs you will be using. Please specify the type of bulbs you are planning to use in the dedicated field above - this will determine the power range of the transformer we send for your lights, and it will help us double check that the transformer you selected is the correct one.
Please CLICK HERE to see all the products in the ARGENT family.
CLICK HERE to request samples
ØN91S - CLUSTER OF 4 - ROUND 
| | | | |
| --- | --- | --- | --- |
| | | | |
| 2D FILES | 3D FILES | SPEC SHEET | ENERGY LABEL |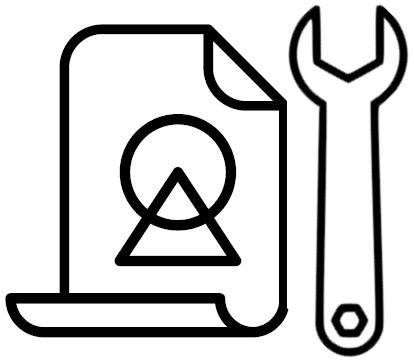 INSTALLATION INSTRUCTIONS
ØN92S + 89S - CLUSTER OF 4 - LONG 125 cm + CLUSTER OF 6 - LONG 185 cm
| | | | |
| --- | --- | --- | --- |
| | | | |
| 2D FILES | 3D FILES | SPEC SHEET | ENERGY LABEL |
| | |
| --- | --- |
| | |
| INSTALLATION INSTRUCTIONS | PRODUCT BROCHURE |
DESCRIPTION

With this suspension light, designer Dodo Arslan creates a shimmering cloud. Argent consists of metal discs that have been meticulously shaped by hand by Terzani craftsmen into clusters. Once lit, the multiple, angled surfaces of the discs emanate a soft, shimmering glow. Argent is available in stainless steel, gold plated, rose gold and champagne finish. Black nickel is available on request. 

Design Dodo Arslan.

- - - 

This product Page allows you to choose one of the 3 standard Argent clusters with canopy. 

The metal "shade" used for these clusters is the 40 cm Single pendant shade. 

The canopy standard colour is WHITE, but a bespoke colour can be requested, including RAL or PANTONE match. Please note your request in the SPECIAL REQUEST field.

You can also create your own cluster by using single-elements OR requesting a Bespoke composition with cluster Plate. Please feel free CONTACT US for all special requests.

NOTE: Although bulbs are not included, the choice of the transformer is based on the bulbs you will be using. Please specify the type of bulbs you are planning to use in the dedicated field above - this will determine the power range of the transformer we send for your lights, and it will help us double check that the transformer you selected is the correct one.

Please CLICK HERE to see all the products in the ARGENT family.

CLICK HERE to request samples